About AssetManager Pro
AssetManager Pro is Australia 's leading Fixed Asset Management system, with over 10,000 Businesses, Accountants and Bookkeepers using the product to manage their and their clients fixed assets.
AssetManager Pro is the most comprehensive Fixed Asset management system in Australia, providing unparalleled Asset Management and Depreciation support since 1996.
Over recent time it has been enhanced to meet the unique aspects of Fixed Asset Management in Australia introduced as part of the Universal Capital Acquisition (UCA) and Simplified Tax System changes (STS) introduced from 2001.
AssetManager Pro was originally developed for (and sold by) MYOB Australia by GRAGA Software Solutions. Effective the 6th of November GRAGA Software Solutions will continue to provide ongoing development and service, support and sales of the product.
GRAGA is excited to be part of a renewed focus on AssetManager Pro, ensuring it stays Australia leading Fixed Asset Management solution. For further information on a range of exciting new developments around AssetManager Pro give us a call on +61 3 9016 9454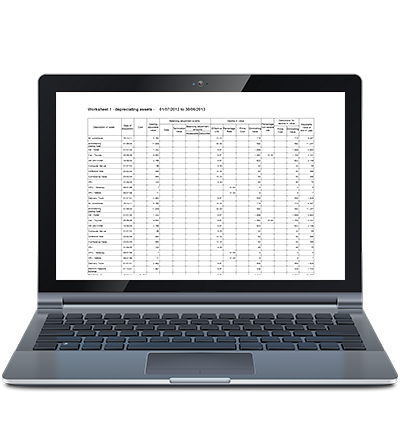 About GRAGA Software Solutions
GRAGA Software Solutions has been developing and supporting business management software for over 25 years and is now committed to a renewed focus on Asset Manager Pro, ensuring it continues to be Australia's leading Fixed Asset Management solution for Businesses, Accountants and Bookkeepers.
Working on conjunction with Ryszard Korfanty from GRAGA Software Solutions is a 15 year veteran of the business software space, Duane Davison who has worked with SME's, big 4 accounting firms, ASIC, the federal treasury and tax departments for the past 10 years. Duane spent 6 years at MYOB where he developed and managed the 3rd party developer parnter program and since that time has worked on everything from payment and billing solutions, cloud based business intelligence systems, EDI, warehouse management and the governments Standard Business Reporting program (SBR).
For more information on GRAGA Software Solutions refer to www.graga.com.au
GRAGA Software Solutions Pty Ltd
ABN: 80 009 379 104
ACN: 009 379 104
6 Harvey Crescent Kardinya, WA 6163 Australia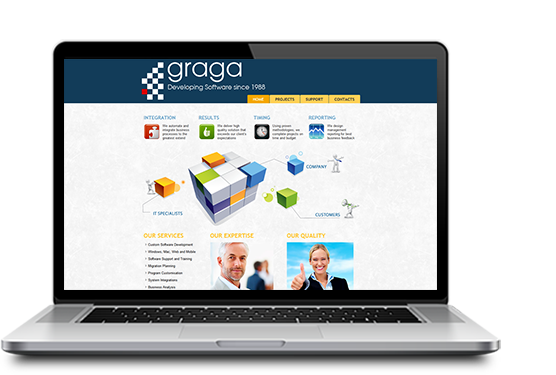 AssetManager and AssetManager Pro History
Contract entered between MYOB and GRAGA Software Solutions in 1996 to further develop GRAGA Software Solutions AssetBase product. MYOB was responsible for all Sales, Marketing, Support , Customer Service and Operations, while GRAGA Software Solutions developed the product.
AssetManager v1 launched in 1997, with immediate success
In 2002 Phase 1 of the Simplified Tax System was introduced in Australia and immediately supported through the release of AssetManager Pro v2
In 2003 Phase 2 of the STS was implemented with the release of AssetManager Pro v3
In November 2014 MYOB handed back to the product to GRAGA Software Solutions, enabling a renewed focus on the product directly from GRAGA
In 2015, Graga Software Solutions released AssetManager Pro v4
In 2016, Graga Software Solutions released AssetManager Pro v5
In 2017, Graga Software Solutions released AssetManager Pro v6 and AssetManager Pro mobile scan with support for Zebra barcode printers